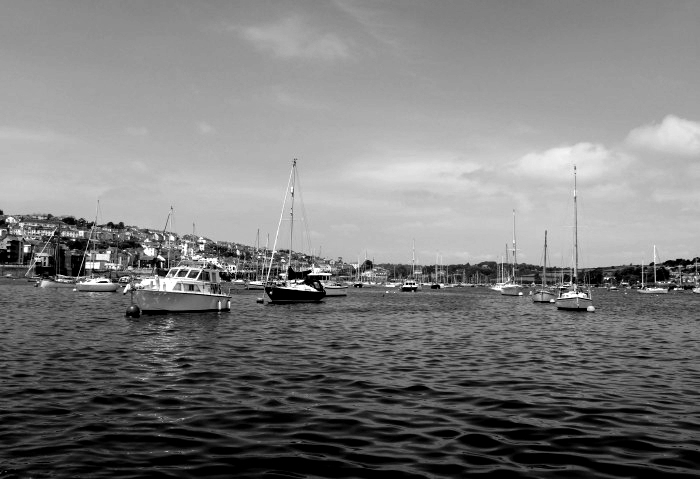 The apparently low profile Open System DRM technology, Marlin, may not be on your radar yet, but it should not be overlooked without understanding its true potential.
In 2005, leading software companies Intertrust, Panasonic, Philips, Samsung and Sony developed the Marlin DRM specification; an Open System DRM that has now been adopted by standards development organisations such as Open IPTV Forum (OIPF), HbbTV, DECE and the China DRM Forum.
For those who have not previously come across Marlin, it may come as a surprise that it has been deployed by a range of high profile companies, such as:
YouView (involving BBC, ITV,  BT, Channel 5 and more)
AcTVilla (one of Japan's largest OTT providers)
Sony Network (involving Playstation 3 and PSP)
Net TV (owned by Philips)
Amazon Instant Video
Roku
What makes Marlin particularly appealing to integrate with is its support from all the major studios including Warner Brothers, Paramount, Universal and 20th Century Fox. This shows that it is already widely recognised and greatly trusted. However, the larger OTT providers have yet to acknowledge its other powerful benefits.
Marlin enables users to transfer content between any devices they own, allowing them to watch content over '3 Screens' and enjoy a portable viewer experience on laptops, mobiles or tablets due to access not being device-dependent. This is of particular importance in modern society, where the consumption of content comes in a diverse range of approaches.
Generation Y, also known as Millenials, account for 30% of the population and are a cohort that businesses can not afford to ignore. They have grown up with wireless internet and social networking, and are not only used to easy, unlimited access to content, but demand it as their right to electronic information. Restricted access is an unwelcome concept, which is one of the reasons why the perception of DRM as a whole can often be a negative one.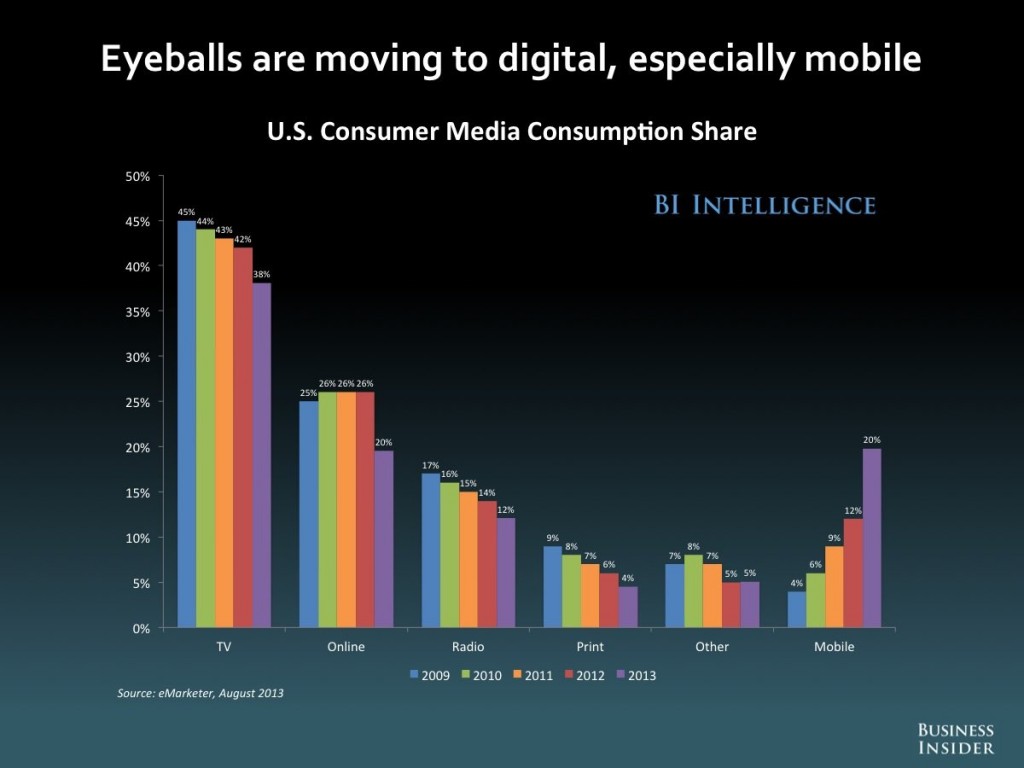 Using the US as an example, the graph above (eMarketer; Business Insider, 2013) shows the decline in traditional television consumption over the past four years, while the rapid surge in mobile viewing appears undeniable. This is reinforced in the graph below (Cisco; Business Insider, 2013), which highlights the actual and forecast growth specifically in mobile video traffic.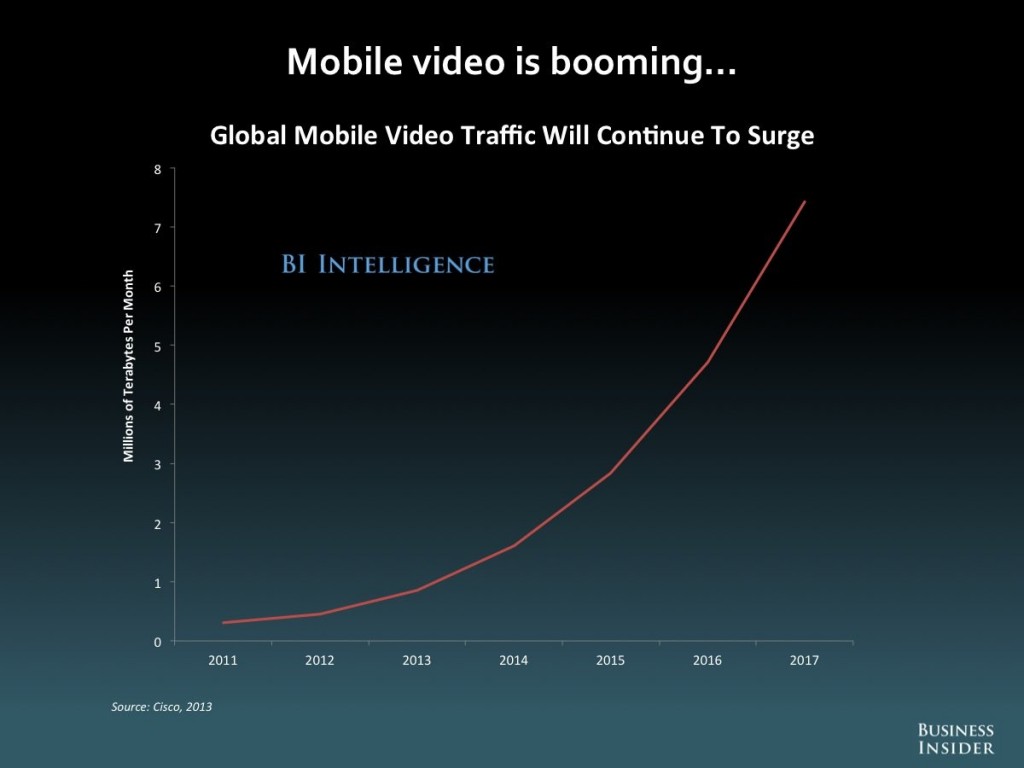 These statistics accentuate the demand for online content to be streamed over a variety of devices, and with a non device-dependent DRM system like Marlin, multiple family members will be able to share content over different devices; ultimately providing user flexibility while also preventing copyright abuse and piracy in the interests of the content owners.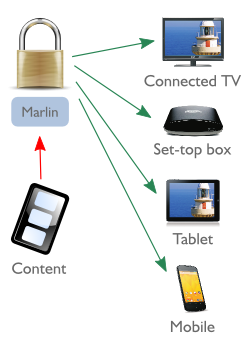 Another huge benefit is the cost factor and ease of entry for a new operator.  Other DRM systems can become extremely expensive, with high upfront fees required.  Marlin licences are very low cost per device, and there are no associated up front fees.
Marlin is an 'Open System' protocol, meaning that features and methods are completed to an international standard that has been developed and agreed upon by experienced collaborators.  As well as the benefit of having this interoperability and combined knowledge creating a high quality specification, it also means that customers have more choice and are not locked in to purchasing from one company. Most DRM systems require that head-end encryptors, key servers and client implementation are all controlled by the same company, while Marlin allows any combination of components from different suppliers.  We talked about the general concept of Open Systems DRMs in an earlier blog post.
There are two main versions of Marlin available:
Marlin Broadband (BB)
The full version where rules and licenses are stored on the client device itself, which allows transfer of licences between devices even if they are offline.
Marlin Simple Secure Streaming (MS3)
A simplified form where the content keys are fetched from an online server ,and the business logic controlling access to the keys is kept at the server side.  This can support both streaming and downloaded content but it does require the device to be online at the time of consumption.
At Packet Ship we support Marlin MS3 in our OverView:DRM product, as we believe the reduced complexity and easy maintenance of the server side technology, and simplification of the client, can help to reduce time and costs. We partner with Intertrust, who provide secure clients for devices including mobile devices and set-top boxes such as ABox42. Together, and alongside our OverView:Origin and OverView:Guide products, we successfully develop end-to-end solutions that produce a full streaming, content management and DRM system to OTT providers.
The market for DRM systems has been estimated to grow at a compound annual rate of around 25% during the period from 2013 to 2017 (Research and Markets, 2013), and progress is still necessary in gaining the recognition of large OTT providers so that one day everyone will be using an Open System DRM as an international standard; removing barriers for head-end and server suppliers and creating a definitive measure of quality. However, with companies such as YouView, Amazon Instant Video and Sony network already onboard, Marlin is sure to make considerable headway in this growing industry over the next few years.
To find out more about Marlin, visit http://www.marlin-community.com.
Sources:
http://www.businessinsider.com/cord-cutters-and-the-death-of-tv-2013-11
http://www.researchandmarkets.com/research/srt8kn/digital_rights
http://www.streamingmediaglobal.com/Articles/Editorial/Featured-Articles/The-State-of-Media-and-Entertainment-Video-2014-94979.aspx
http://www.bcidigital.com/sites/default/files/downloadables/DRM%20WP%20v1.0.pdf
http://www.itu.int/dms_pub/itu-t/oth/15/08/T15080000040001PDFE.pdf