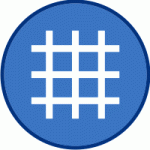 Packet Ship's Gridline content caching and distribution system provides a high-performance, general-purpose architecture for storage, distribution and edge caching of large media files and their associated media.
Secure, efficient content distribution and edge caching
Studio approved for high-value content
Integrated metadata and Digital Rights Management (DRM) key distribution

Metadata query engine for UI generation
Unicast, multicast and P2P multi-path delivery
Distribute securely to large numbers of edge caches through efficient network protocols
Gridline integrates directly with our Streamline video server for seamless access to cached asset files, and provides a high-performance SOAP-based metadata query interface that can be used by local middleware to generate a complete content navigation user interface.
Also available in Windows and MacOS versions, Gridline provides a direct background delivery of large media files to consumer desktops.
Consumer
Hospitality
Healthcare
Distributed VOD
CDN
P2P Delivery
Metadata engine
UI Generation
Unicast TCP
Multicast UDP
P2P