Packet Ship's Endeavour Hospitality Platform is a full VOD solution that includes our Linux software components Streamline, Timeline, Centreline, Gridline and Guideline.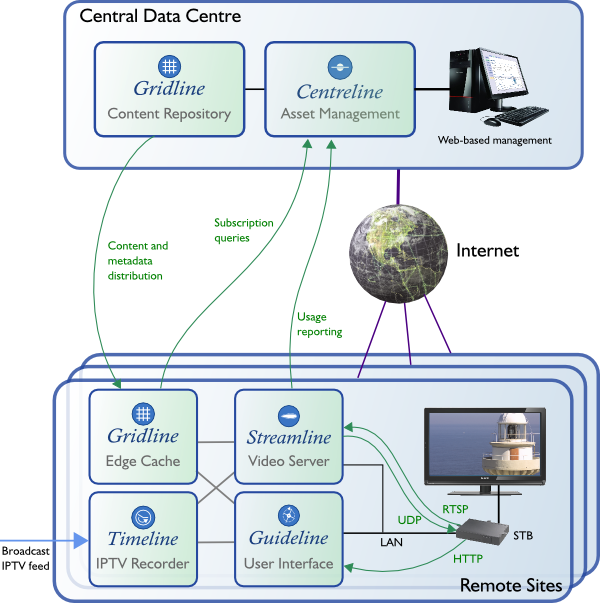 This solution is specifically designed for the hospitality market, allowing OEMs and Systems Integrators to build high-performance digital video products and guest entertainment services.
Together, these components create an end-to-end media delivery solutions for the management, distribution and playback of high-quality digital media.
Download our Endeavour Information pack:
Download PDF