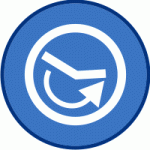 Packet Ship's Timeline IPTV recorder provides continuous loop recording of multiple broadcast IPTV channels and their associated meta-data, providing a retrospective EPG service for catch-up TV.
Continuous recording of multiple IPTV channels
Capture of retrospective and forward EPG data
Access to recording programmes by channel and EPG event or time

Timeshift, pause/rewind live TV and network PVR/DVR
EPG query engine for UI generation
Full visual trick mode
Timeline indexes recorded content in real time, so that Streamline video server can join the recorded stream at the live position and pause, rewind or fast-forward with full visual trick mode.
As well as this, Timeline also continuously records both 'now and next' and forward programmed event data, providing the basis for both retrospective and forward EPGs. This data is cached in memory and can be queried by a SOAP/HTTP service either from Web server scripts (e.g PHP Java) or directly for client Javascropt for maximum scalability.
Compliance with local copyright laws can be achieved using Timeline's unique copy feature, where each user gets their own individual copy of a recording, but still processed in the most optimal way.
Consumer
Hospitality
Healthcare
Catch-up TV
Pause live TV
Rewind/Start over
Network PVR/DVR
Retrospective EPG
Forward EPG